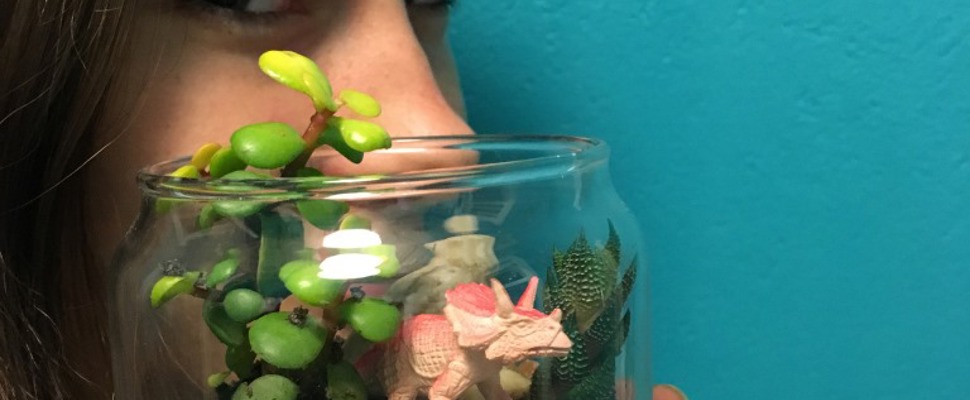 Children's workshop: create your own mini dinosaur terrarium
Create your own mini dinosaur terrarium. Suitable for children aged 7-12 years, all children to be accompanied by an adult - booking required.
Workshops are free and run for 45 minutes at 11am or repeated at 1pm  in our Children's Garden. *Phone 09 267 1457 ext 1 to book your place.
The workshop is run by Maia Edge-Woodward. Maia is a creative teen who has been making terrariums and other fantastic mini gardens for 3-4 years now, customising them as gifts for family and friends. Come fire your imagination and make a mini living terrain for a dino.
Materials, including dinosaurs, plants and containers are provided but participants are also encouraged to bring their own favourite dino or container to work with.