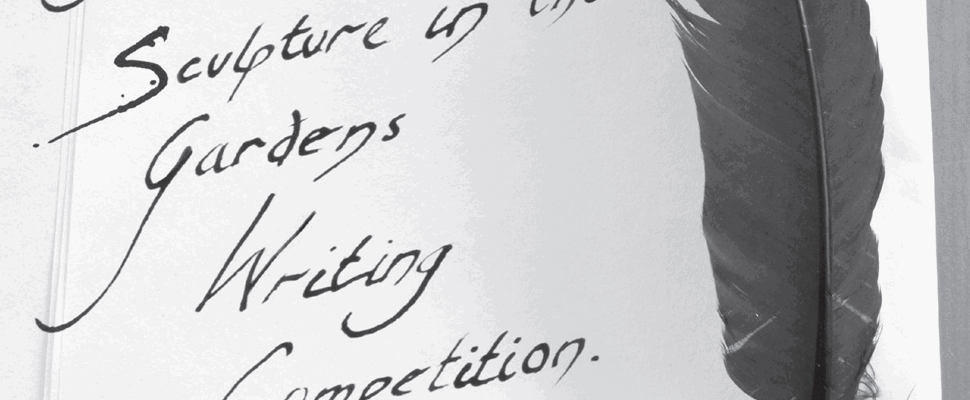 Creative writing workshop for teens
This workshop for teen writers uses the gardens and sculpture exhibition as starting points. We'll use short writing exercises to build worlds – real and fantasy – and to spark stories.
All writers need for this class is a notebook and pen, a sense of adventure, and a love of language.
Limited numbers, booking required.
Phone our Huakaiwaka visitor centre on 09 267 1457 ext 1 to book.
Inspired by Sculpture in the Gardens?      
Enter our writing competition! 
Be in to win some great prizes when you write a poem or short story inspired by Sculpture in the Gardens or by your day at the Gardens.