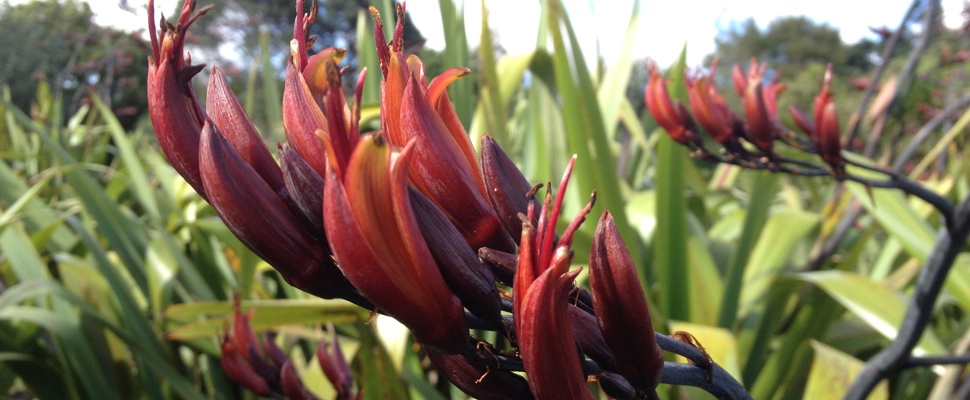 How to look after your harakeke (flax)
Harakeke (also known as flax, Phormium tenax) is a wonderful native plant that looks stunning in the garden when well maintained. It looks good all year and produces beautiful flowers on elegant stalks, which are regularly visited by tui birds.
If you struggle to keep your harakeke under control, come along to this practical workshop where we'll show you how to properly maintain it for aesthetics and plant health. You'll get to meet our acting Native Plants curator, and learn more about our diverse collection of harakeke that is well-utilised by the local community for weaving.