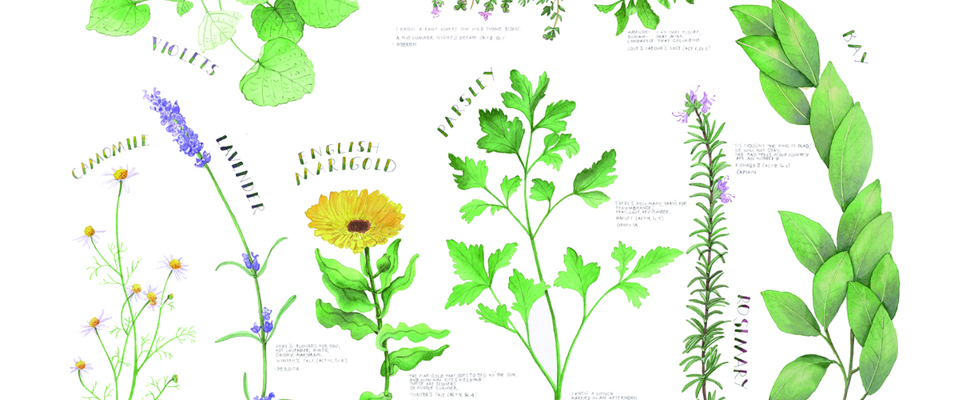 The Art of Healing - Medicine, Myth and Magic
Throughout the history of mankind plants have been used for healing, many ancient remedies being proven by science to have the properties our ancestors claimed although many, of course, did not.

Plants feature in most cultures' mythology – in New Zealand for example, the blood of the young warrior Tawhaki, when he fell from heaven to earth, colouring the red flowers of pohutukawa - which also has medicinal properties in its inner bark.

Magical qualities abound, particularly in old fashioned herbs; the sweet little viola – heartsease – able to cure skin conditions and mend broken hearts; the blue flowers of borage instilling courage; rosemary, effective for headaches and safeguarding against witches and lavender, also effective for curing headaches and keeping evil at bay, are just a few!

So, come along and enjoy the practical, beautiful, mythical and magical plants shown in this exhibition by the Friends of Auckland Botanical Gardens Art Group.
Daily
from Saturday
23 Apr 2022
to Sunday
3 Jul 2022
8am - 4.30pm
FREE
Email us