From pastel shades to fiery golds and intense purples 
Constant change makes the Perennial Garden one of our most dynamic gardens. The predominantly pastel shades of summer make way for fiery golds and intense purples as autumn approaches. Flower colours also change through the day, from cool early morning hues to the hot haze of late afternoon. Pop by through the growing season to appreciate how deciduous perennials grow: waking up from their winter sleep underground and sprouting fresh greens in spring, reaching full-bloom in high summer, finishing with shining seed heads in autumn, and then the cycle begins again.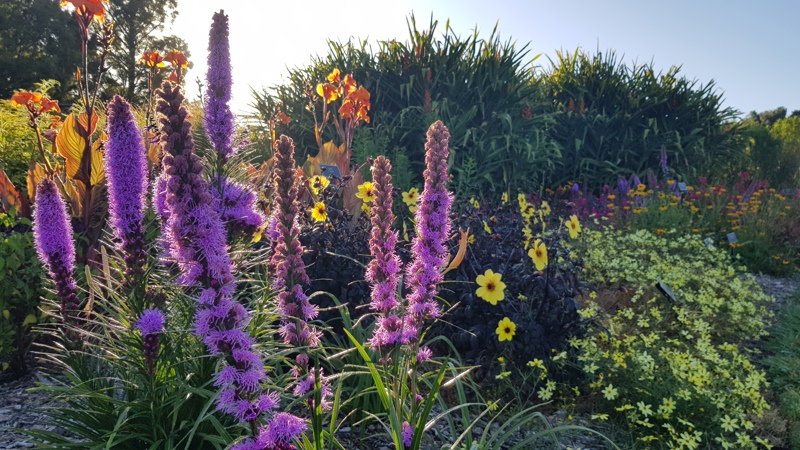 The success of our perennial displays is attributable to careful plant selection and adapting cultural practices to suit Auckland's climate. Extensive trials over many years enabled identification of the very best varieties for our displays. We aim to grow healthy plants with attractive foliage that flower well over a prolonged period without too much care.
There are a wealth of beautiful perennials to suit all tastes and they are available in a huge range of colours, forms and fragrances. You can find a perennial suitable for almost every area of the garden, to suit every mood or style. Get ideas from the range of plants displayed in the Perennial Garden. There are timeless classics such as penstemons, asters, achilleas, cannas, dahlias, sedums and salvias as well as more rare and unusual varieties. As with everything grown at Auckland Botanic Gardens, these plants are trialled to ensure their suitability for most Auckland home gardens.