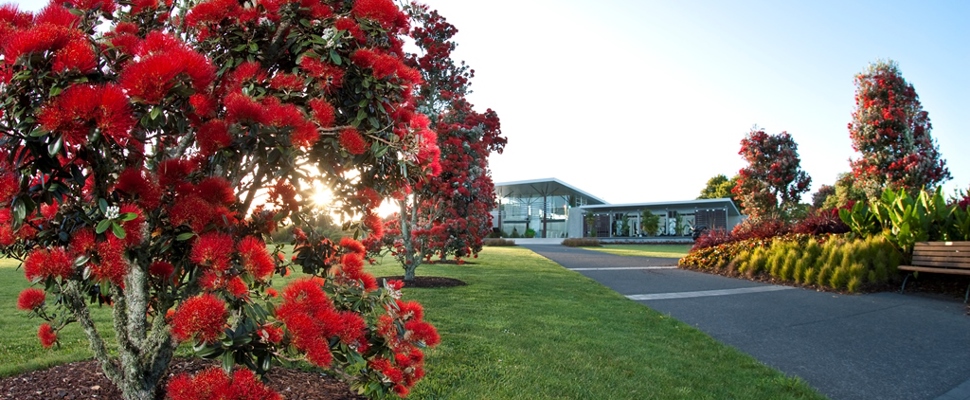 Parking
There are eight designated accessible car parks located within the main car park. The accessible car parks are closest to Huakiawaka visitor centre. Note you do require a Mobility Parking Permit to park in our designated car parks.
There is also a drop-off area directly outside Huakaiwaka. 
Wheelchairs, mobility scooters
You are welcome to use your personal wheelchair or mobility scooter within the Gardens.
You can also borrow a mobility scooter or manual wheelchair from our Huakaiwaka visitor centre.
There is no charge to borrow a wheelchair or scooter; however we do retain a bond (car keys or drivers licence) while the wheelchair or scooter is in use. Bookings are recommended for weekends or during summer when visitation is high, phone 09 267 1457.
Please note: For safety reasons wheelchairs and mobility scooters need to be returned to the Visitor Centre by 4pm.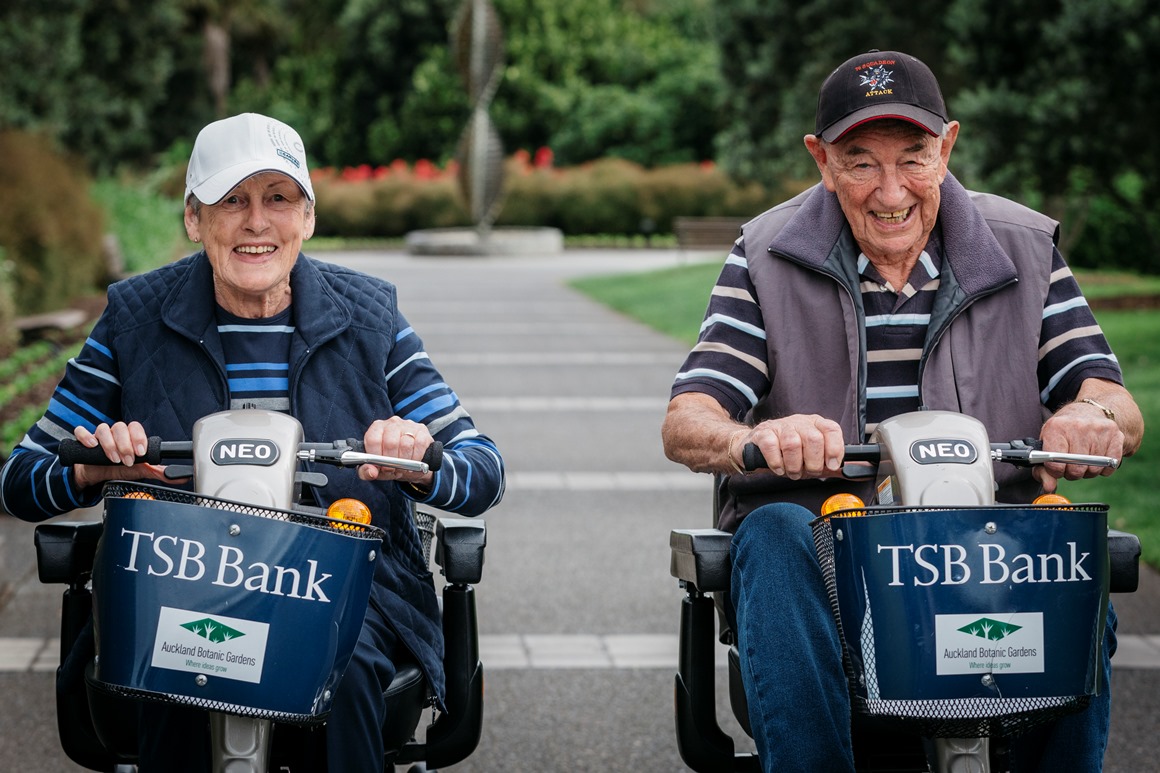 Garden access
Most paths in the gardens are accessible for wheelchair users, pushchairs and mobility scooters. Those that aren't are marked with signposts denoting no wheelchair or scooter access. 
Amenities
All of our public bathrooms are wheelchair accessible.
Huakaiwaka has an accessible bathroom and a family room with a changing table. Our other bathrooms are located in the Rose Garden, outside the Library and near the Potter Children's Garden.
All public buildings on the grounds can be accessed by wheelchair – however the bathroom in the Logan Campbell Building is challenging for some wheelchair users.
Multilingual visitor guides
Our Visitor Guides are available in Chinese and Korean.