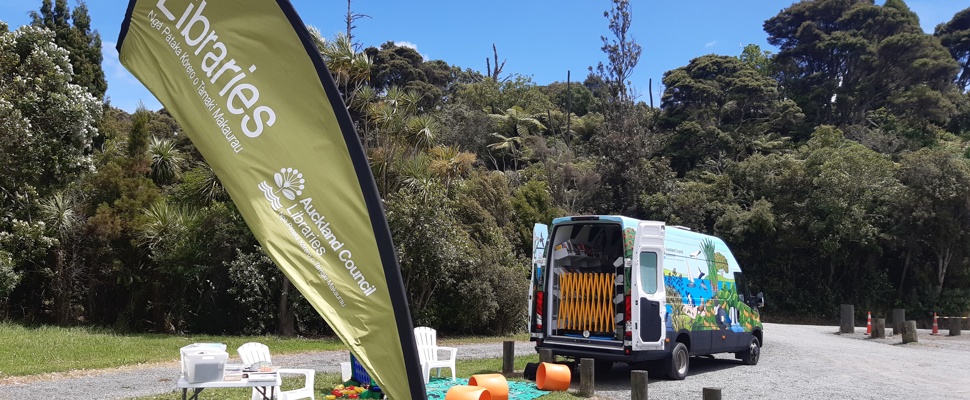 Mobile Library visit July 27
Auckland Libraries' mobile van is visiting the Botanic Gardens.
The Mobile Library is part of Auckland Libraries so you can borrow and return books just as you would any of the wonderful Auckland Council libraries around the city. You can even request a book through the libary website and it will be sent to the mobile library for you to collect.
For more information visit the mobile library facebook page: www.facebook.com/AucklandMobileLibraries/