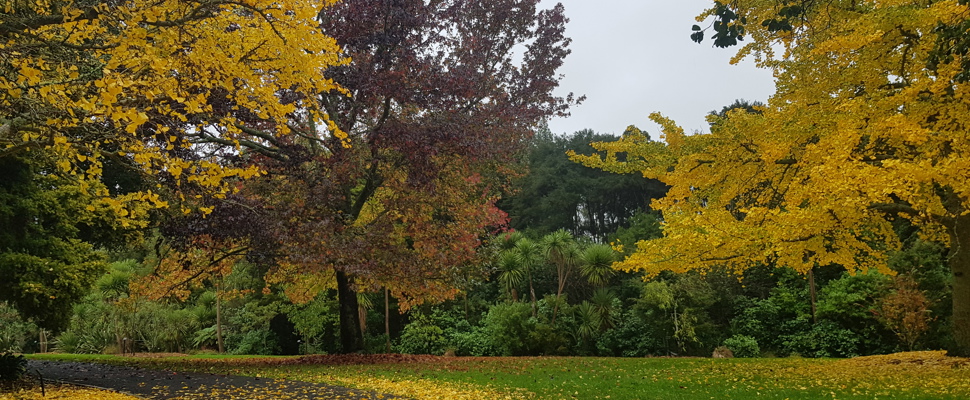 Auckland Botanic Gardens has won the Healthy Park of the Year Award 2021 run by Recreation Aotearoa.

To win the award a park must display innovation, community engagement, excellence, and sustainability in an efficient and effective manner.
Auckland Council's head of park services Mark Bowater says the award highlights the mahi the Botanic Garden's team do to maintain and create an impressive natural environment for everyone to enjoy. "I am extremely proud of our Gardens team and the energy they put into creating outstanding plant collections and how they engage with the community."
Auckland Botanic Gardens is one of Tāmaki Makaurau's most popular destinations. We welcomed 1.2 million visitors in 2020.
Lower lake on a still autumn day.
Botanic Gardens manager Jack Hobbs says the award reflected the knowledgeable and passion of the small tight-knit team of 31 staff and the work they do to help connect visitors to plants and nature.
Jack says you could even think of the Botanic Gardens as a health and wellbeing destination.
"There is increasing evidence that plants and gardens contribute positively to people's mental health and that gardening is a significant therapeutic activity. Our main objective is to engage people with plants and gardens so winning the award is particularly meaningful to us."
The health of the Gardens is built from the ground up. We follow sustainable horticulture practices.  We do not use pesticides or fungicides, so our soils are full of life that sustains healthy plants, and this is naturally healthier for our staff and visitors too.
Spray free roses blooming in the NZ Rose Garden.
Another feature of the Gardens is the extensive range of sustainable water design devices and practices that have been implemented over the past 20 years. The Gardens are now a showcase for rain gardens, vegetated swales, riparian plantings, living roofs, stormwater wetlands, rainwater collection and other systems that have been implemented throughout the site.
Recreation Aotearoa judges said the award that highlights the Gardens "impressive natural environment and the work they do to maintain it. With their regular innovative events and collection of native and rare trees, the Auckland Botanic Gardens are leaders in nature education and innovation".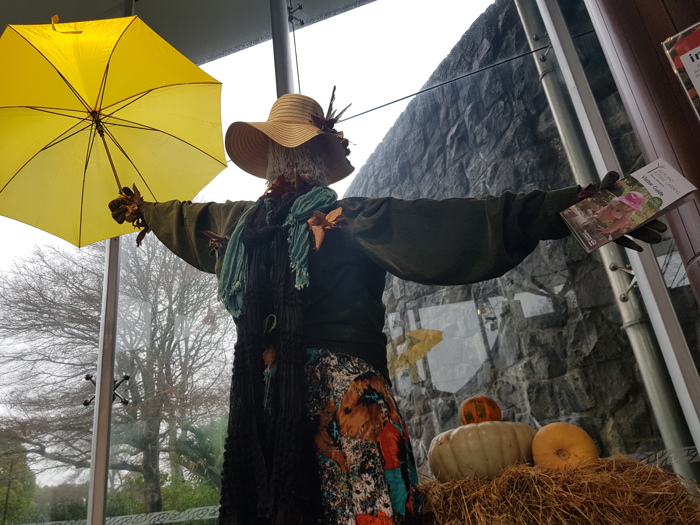 The harvest scarecrow welcoming visitors to the Huakaiwaka Visitor Centre.