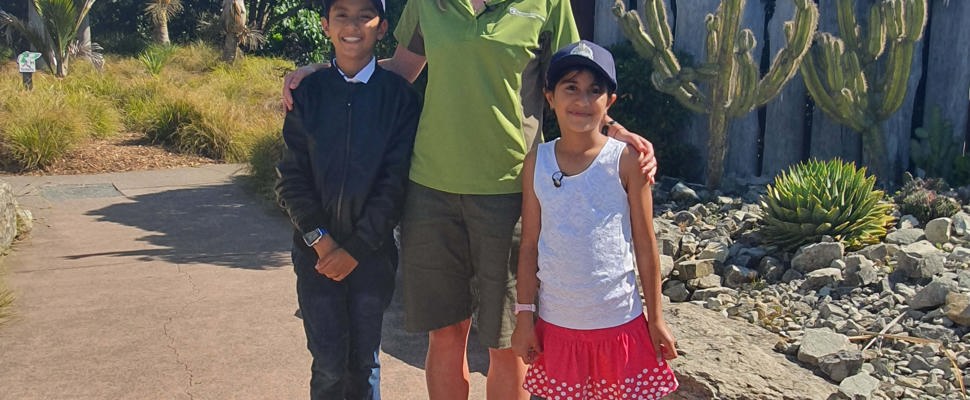 Auckland Botanic Gardens was the site of a milestone in a programme that gets kiwi kids outdoors and exploring nature.

On December 15, seven-year old Anya was awarded the 50,000th medal in the Department of Conservation's Toyota Kiwi Guardians adventure game.
 Since Toyota Kiwi Guardians' launch in 2016, tens of thousands of young conservationists have criss-crossed New Zealand, visiting nature reserves and coastlines, and learning about the outdoors. Each Toyota Kiwi Guardians adventure site or home-based activity has a unique medal assigned to it – with over 120 to collect.

When Anya completed the Garden's 2km trail and uploaded the code (written on a post at the end of the trail) she became the winner of the 50,000th medal. She was awarded it at a ceremony in the Gardens on December 15.

The Garden's trail is Auckland's most popular Kiwi Guardians trail and gives kids a chance to experience nature in the middle of the country's biggest urban environment.
Anya's mum, Anshu, said Toyota Kiwi Guardians is great way for kids to explore the outdoors: "The feeling of pride when they get their medals in the post is amazing. I would recommend all kids to sign up for this fantastic programme by DOC & Toyota. Lots of fun family adventures for everyone and amazing places to see."
Many Kiwi kids have earned more than one medal. To recognise this Toyota Kiwi Guardians has also awarded a special prize to the Kiwi Guardian with the most medals. This was won by nine-year-old Samson from Wellington, who has claimed an amazing 111 medals, a huge achievement!
Toyota Kiwi Guardian locations are spread from Northland to Stewart Island and the programme team were keen to acknowledge some families' dedication to hunting out the more far-flung locations.

Anyone wishing to take the Garden's trail can pick up a map at our Visitor Centre or download it through the Kiwi Guardians website. The trail takes you through our beautiful plantings and into the pristine bush of Puhinui forest.