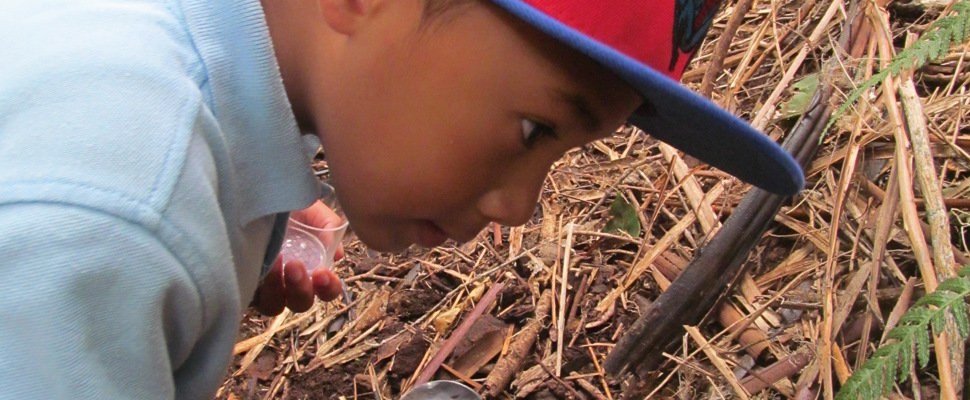 Through the curriculum-based Learning Through Experience (LTE) programme, our school visitors get a hands-on learning experience, and gain an understanding of how they can make a difference in their environment.
The magical Potter Children's Garden is home to our education programmes. The garden tells the legends of Māui, the kereru and pūriri and features four major habitats – desert, jungle, bog and meadow, which showcase the amazing adaptations plants develop to survive in different environments. It also includes water sensitive design features such as green roofs, rain gardens and rain water harvesting devices.
The Education Centre with its shade house, hands-on garden beds and composting systems provide valuable learning opportunities for visiting schools.
For more information about Learning Through Experience, visit the Auckland Council website. Use the online search tool to find the most suitable programme for your students.