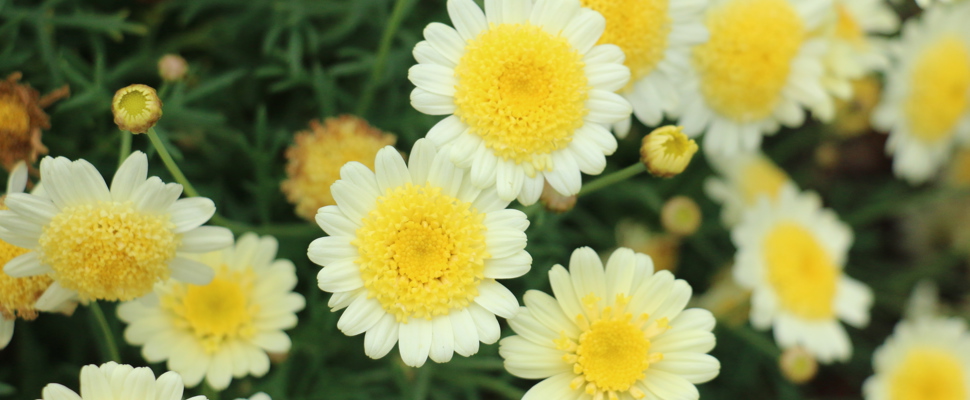 Perennials are herbaceous (non-woody) plants that live for more than two years. Many perennials die down over winter and regrow in spring. Typically, they are grown for their flowers and are often used in large borders or mixed cottage gardens.

Our Perennial Garden is one of our most dynamic gardens, with the pastel shades of our summer flowers changing to fiery golds and intense purples as autumn approaches.

Uses
Perennials provide abundant and prolonged colour through summer and autumn. Some also flower well in winter and spring, meaning an exclusively perennial garden will be interesting throughout the year. When choosing perennials, consider combinations of colour and texture. Some perennials have beautiful foliage that sets off more colourful companions.
What to grow
There are a wealth of beautiful perennials to suit all tastes, available in a vast range of colours, forms and fragrances. There are timeless classics, such as penstemons, asters, achilleas, cannas, dahlias, sedums and salvias, as well as more rare and unusual varieties.
Want to grow perennials in your Auckland garden? For healthy plants with attractive foliage that flower over a prolonged period, visit our 'Plants for Auckland' database.
For further suggestions, download our Perennials for Auckland brochure.  
How to plant
Most perennials are best grown in sunny places.

They require free-draining soil. Add additional topsoil or ample compost to heavy soils before planting.

Apply organic mulch immediately after planting.
How to grow
Regularly remove spent flowers to prolong flowering.

Stake taller perennials. Bamboo canes with neutral coloured ties can be hidden within the clumps.

In late autumn, divide herbaceous perennials. Replant divisions (separated from the outside of each clump) to produce vigorous plants next season.
Take cuttings from evergreen perennials in late summer/autumn for replanting next spring — e.g. heliotropium, penstemon and verbena.
Learn more about how to grow perennials in our Lifting and dividing perennials brochure.  

Top image: Argyranthemum frutescens 'Sulemio'