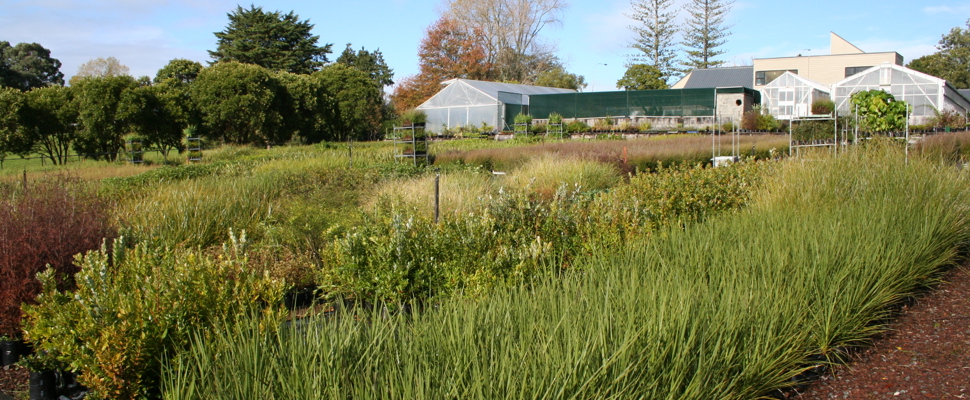 Ecological Restoration
Auckland Council has published a comprehensive best practice restoration guide, found here
If you have further questions about ecological restoration please do get in touch. 
Revegetation at the Gardens
The Gardens onsite nursery produces plants for our collections and for revegetation on Auckland Council's regional parks. A plant nursery is an essential part of the Gardens and was the first building established when the Gardens was first developed.
Plants grown for the Gardens are propagated from many sources including those already growing here, collected from the wild, other Gardens, or purchased from nurseries. Some plants propagated in our nursery are threatened with extinction in the wild and these plants are grown and cared for in partnership with Iwi and Department of Conservation. In addition to this, over 65,000 native plants for restoring forests on regional parks are produced every year in the nursery. Seed is eco-sourced by rangers (which means collected from the park that the plants go back to), germinated in the nursery and during the year the seedlings are pricked out, potted up and grown on. After a year these healthy native plants are ready to return to each park to be planted by you at a community planting day. 
The nursery is accredited under the NZPPI Nursery Biosecurity Scheme called PlantPass to reduce the risk as much as possible that native plants grown for revegetation could spread kauri dieback or myrtle rust (or any other pathogen) that may adversely affect wild natural ecosystems.