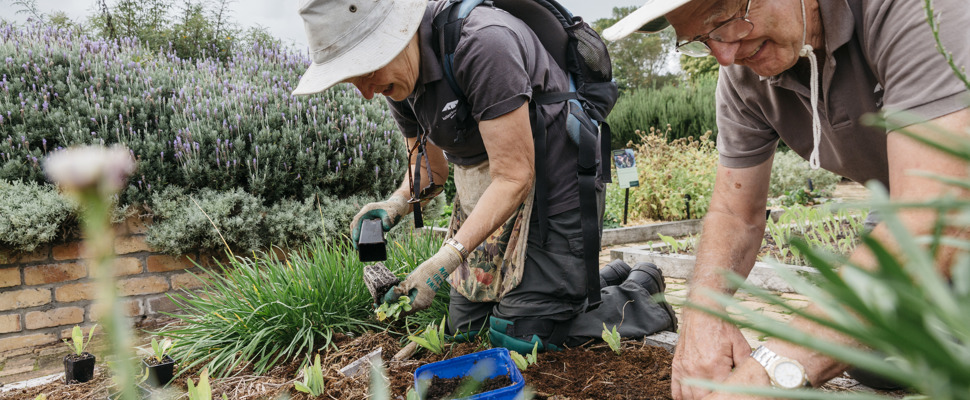 Want to feel good, learn things, meet people and give back to the community?
Volunteering at the Gardens is a way to help us achieve goals that we can't reach without you! It is a perfect way to become involved and enjoy the company of people with similar interests.
You don't have to be a gardener to volunteer, a range of talents are welcomed to support us in providing visitors with a quality experience. From administrative, front of house, guiding, gardening, basic asset maintenance, holiday programmes and events we can provide you with volunteering opportunities that you will find enormously satisfying.
Although some of our roles require regular commitment some allow for occasional support. For example, Sculpture in the Gardens runs every other summer, and our visitors benefit hugely from fun and enthusiastic volunteers that ensure they get the most out of their visit to the event.
Please note: volunteer opportunities arise at different times of the year - please email us to go onto our waiting list: botanic.gardens@aucklandcouncil.govt.nz.