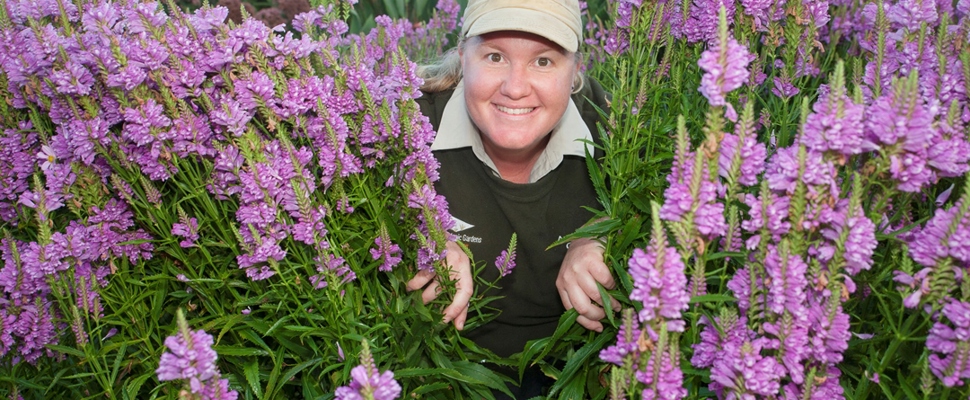 Working at the Auckland Botanic Gardens
Our team is made up of over 30 talented people with a variety of skills and specialist qualifications. We work across a diverse range of disciplines including horticulture, education, research, conservation and visitor services. Titles for roles in Botanic Gardens around the world sound similar but can be very different. Check this chart to see our structure.
The team works closely with other Auckland Council departments and stakeholders to achieve a wide range of outcomes – including Local and Sports Parks, Biodiversity, Biosecurity and the Stormwater team. 
 The Amenity Team, hard at work.