Sustainable horticulture practice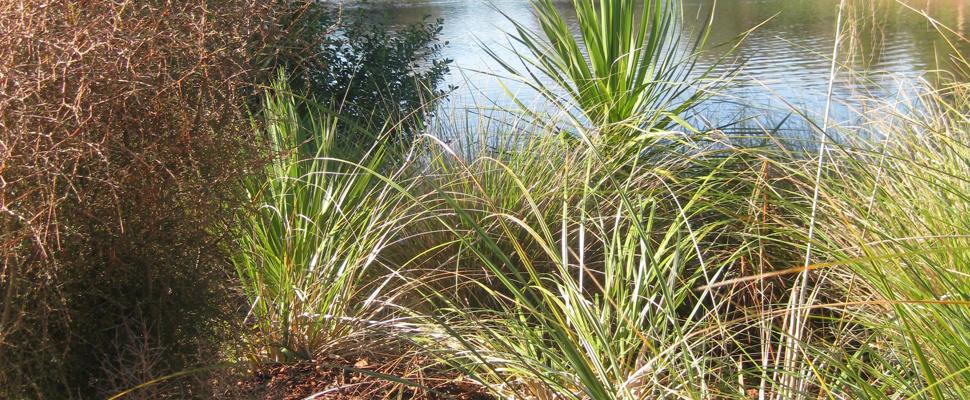 We practice 'sustainable horticulture' which means focussing on optimising plant health without reliance on fungicides and insecticides, as well as practices that promote abundant life in our plant collections, gardens and other ecosystems.
Healthy soils are vital for growing healthy plants that need minimal intervention. We also only grow plants that do well in our local environmental conditions. We select those through formal plants trials but also by observations of experienced staff and advisors. We don't use insecticides or fungicides. Compost, which we make on-site, boosts plant resistance to pests and diseases and is used along with regular applications of organic mulch, worm-farming, and the use of natural fertilisers that promote soil life. You also can't go past choosing the right plant for the right place and planting at the correct spacing to promote plant health.
Most environmental weeds in New Zealand started out as garden plants. All plants in the collections are assessed for possible weed potential, and environmental weeds in gardens and natural areas on-site are controlled. We also support research programmes that seek to reduce the impact of environmental weeds.
Other environmental outcomes are achieved through increasing habitat diversity and landscape enhancement. Mowing continues to be monitored with the aim of reducing labour and energy resources, promoting plant health by minimising compaction and enhancing wildlife habitat by allowing some areas to become wildflower meadows.
We recognise that the Gardens have an important role to play in achieving wider conservation outcomes, and we support the Global Strategy for Plant Conservation.